We are an award winning dance studio celebrating our 36th year in Salem, New Hampshire.  Founded by Carlene Nazarian, we have had the pleasure of providing both recreational and competitive dance instruction to girls, boys, and adults in Tap, Ballet, Jazz, Pointe, Lyrical, Modern, Hip Hop and Acro.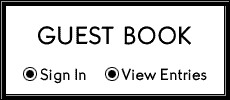 © 2020 – All Rights Reserved – Carlene Nazarian Dance Center

Welcome to the Carlene Nazarian Dance Center ~ Where athletics and art unite!

Quote of the week: 

             "To dance is to be out of yourself. Larger, more beautiful, more powerful… This is power,

                it is glory on earth, and it is yours for the taking."  ~Agnes DeMille

We are closed for winter break, February 23 - 29. Have fun and don't forget to dance, dance, dance!