We are an award winning dance studio celebrating our 39th year in Salem, New Hampshire.  Founded by Carlene Nazarian, we have had the pleasure of providing both recreational and competitive dance instruction to girls, boys, and adults in Tap, Ballet, Jazz, Pointe, Lyrical, Modern, Hip Hop and Acro.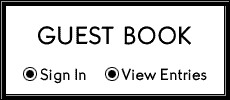 © 2022 – All Rights Reserved – Carlene Nazarian Dance Center

Welcome to the Carlene Nazarian Dance Center ~ Where athletics and art unite!

    Quote of the week:     "It's worth remembering that it is often the small steps, not the giant leaps, 

                                     that bring about the most lasting change."           ~Queen Elizabeth II

Come dance with us! We would love you to join our dance family.

Classes begin September 12th
. 
Register
 today.